Daniels Silverman is a long-established debt recovery and credit management company based in the UK. We work with companies of varying sizes, providing professional and ethical solutions with a high success rate. To find out more, have a look at our services below.
What to expect from working with Daniels Silverman
No recovery - no fee
---
We don't expect you to pay for our services if we can't fulfil them. Our dedicated specialists work tirelessly to make sure we do recover your debt, ethically, honestly, and hassle free. If your case does have to be taken further, our Solicitors provide an effective litigation service at a substantially reduced cost.
A personal touch
---
Your dedicated Account Manager will discuss the best collection strategies with you, and will keep you notified of any progression on your case, on top of being there to answer any queries you have. We hand-pick specialists based on their skills and experience to ensure your case has the best chance for success.
Technology and training
---
Our use of high-level technology not only makes our job more streamlined, keeping costs low, but gives you access to our Member's Area, a place where you can upload debts directly onto our system for recovery to be started the same day, conduct instant credit checks, and more – all in the same place.
Working in partnership
---
We treat each case individually and work hard to ensure a solution that works best for all involved. As an extension of your business, Daniels Silverman will ensure your reputation is kept intact. 
Keeping you informed
---
Your Account Manager will keep you up-to-date on the status of your cases, and you'll have access to our 24/7 secure client portal.
Cashflow improvements
---
We analyse each case on receipt, and decide on the most effective and quickest debt recovery route for you. We can increase your cash flow, reduce bad debt and debtors days, and release monies owed to you.
How does it work?
Contact Daniels Silverman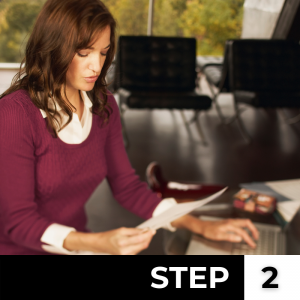 Send your debts and we can discuss your needs and begin debt collecting
We'll contact your customers and start the debt recovery process
Obtain agreements to recover your debt
We pride ourselves on having integrity; at Daniels Silverman we are determined to get your money back while sticking to our core ethos. We treat each case individually and work hard to ensure a solution that works best for all involved.
Get in Touch