As a small to medium business, every bit of money earned is fundamentally important to keeping things steady. Daniels Silverman is a family-owned business that started small – we know how important it is to get the money you're owed and still maintain relationships with your customers. You can depend on our experienced team to take the pressure off you so you can continue running your business.
Find out about the services we offer
How does it work?
Contact Daniels Silverman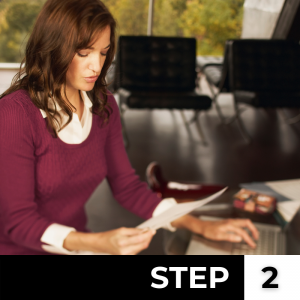 Send your debts and we can discuss your needs and begin debt collecting
We'll contact your customers and start the debt recovery process
Obtain agreements to recover your debt
What our clients say about us
Forest House Vets Ltd have been using Daniels Silverman since 2003. They have been very successful in reducing our bad debt clients and recovering the majority of our overdue debt.
Daniels Silverman provide a very efficient service and are very prompt in acting on our instructions. We would readily recommend them to any other small businesses, since referring clients to Daniels Silverman is a very easy, straight forward process and their success rates are extremely good.
We have been nothing but satisfied with the service received to date from Daniels Silverman, they have been able to successfully secure payment from our clients which we have been unable to recover ourselves.
In particular we have appreciated the speedy response to emails and phone calls which we have received. We would most definitely recommend Daniels Silverman to other companies, in fact we already have! Cash flow is important to business and no one can afford to write off bad debts."
I found Daniels Silverman whilst searching for a debt collection agency online. They are extremely efficient in what they do and offer a great value for money service. I would definitely recommend them to other businesses needing a debt recovery service.
We have found Daniels Silverman to be a highly respectable and most trustworthy company who are very efficient in recovering debts in a pleasant manner and with a high degree of success. I would not hesitate to recommend their debt recovery services to other small businesses.
They really understand the needs of a small business with debt collection issues and have been very professional in their approach. Our Account Manager has been excellent as he is always on hand via email or phone call to assist us and keep us up to date with the collection process, always being honest and upfront about all the possible routes to collect our debt. So far we have had nothing but positive results which is always a bonus.
Hassle free and effective. We have used Daniels Silverman's debt collection services for 12 years and in that time we have always found them to be professional. They offer a hassle free and effective service; we simply fax them the details of missed invoices and they do the rest, saving us time and energy. Unlike some debt collection agencies they add their fees to the debt so it costs us nothing to use their services."
Professional services
---
We represent a host of professionals, from architects to accountants to solicitors, collecting their unpaid fees for professional services. Supporting legal institutions for litigation cost recovery, collection of medical negligence, and "no-win no fee" awarded cases.
Mortgage arrears
---
We work on UK and International mortgage and personal loans collection secured on overseas properties. We provide extended search and trace for absconded customers, in order to begin the recovery or refinancing of outstanding mortgages.
Financial services
---
We have vast experience of working with major UK and International financial institutions and banks, working tirelessly to recover outstanding credit card and bank charges, PPI claims, as well as mortgage arrears and personal loans.
Insurance
---
We work with large household name insurance companies for the collection and non-payment of outstanding premiums. We also provide payment plans to help customer re-engage with their insurance providers to maintain cover.
Education and Students
---
With over 400 education clients ranging from Primary Schools and Colleges, to Universities and private landlords, we are responsible for collecting tuition fees, unpaid accommodation costs, and business debts in both public and private education sectors.
Entertainment and Leisure
---
We represent a number of National and International Leisure groups, reconnecting unpaid members back to our clients, managing membership payment plans, and collecting arrears, providing a natural extension of our client's customer services.
IT and Telecoms
---
We recover debts for top IT providers of hardware, software, and infrastructures, as well as credit management services for mobile, landline, and broadband providers.
Motor finance
---
We deliver credit management for some of the world's largest international automotive brands, providing a comprehensive range of services including credit control, debt collection, and arrears payment management solutions.
Travel
---
We provide international debt collection for some of the largest holiday operators. We work on the recovery of unpaid holidays, cruises, excursions, accommodation rentals and membership schemes, effectively and efficiently bringing customers back to our clients.
Utilities
---
Daniels Silverman are responsible for the investigation, search, and tracing of gone away customers, helping our utility clients find customers and recover arrears, treating them fairly and proportionately.
Trades and Construction
---
We represent over 100 different trades, including sole traders, multi-trade associations, and large construction companies. We understand the needs of these trades and the importance to maintain cash flow and credit management.
Automotive
---
Providing support to major petrol stations chains, we collect "no means to pay" for customers who are unable to pay for fuel. We also support our clients quest for preventing and reducing forecourt theft.
Dentists
---
Daniels Silverman already have many Dentist practices on board and successfully collecting patient debt in a quick and ethical way. We put the reputation of our clients at the centre of all that we do, meaning that we will endeavour to do all that is possible to recover the money and protect your brand.
Vets and Veterinary Practice
---
Are you a Vet or veterinary practice and have a list of patients debts were its well past reasonable time for the debt to have been settled?
Problem is if it gets left too long like many of the other 64% of small business owners cash flow issues can occur and before you know it, your staff are busier chasing debts than caring for your animal patients.
Nursery Fees Debt Collection
---
Goodwill and embarrassment do not pay wages or cover running costs and many more nurseries are now taking a pro-active approach to reclaiming their debt. Daniels Silverman are already helping nurseries to get their finances back on track by collecting these debts in an ethical, firm but fair way.
Aesthetics Debt Collection
---
Aesthetics treatments Debt collection.  There are many clinics now offering credit to people for courses of treatments as well as payment plans to make them even more accessible to a wider audience. With these options comes the risk of bad debt and people defaulting on their payments.
State-of-the-art technology has minimised our internal costs and allowed us to concentrate on areas that need that personal touch. That way, you get a cost-effective solution, and your case has its own Account Manager who will provide you with detailed progress reports, and answer any query you or your customer might have.
Get in Touch