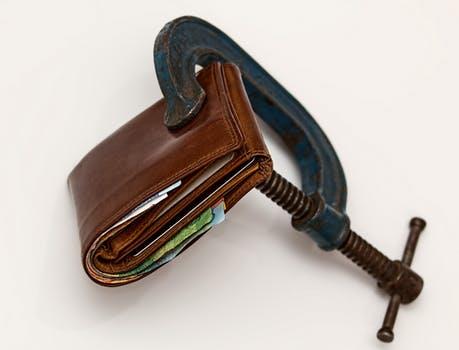 The effects of debt on your business
The effects of debt on your business The term debt rarely sounds appealing. We associate it with weak financial health and risk. We do this with good reason because falling into debt often comes with a whole host of problems that no business owner wants to endure. There is a fine line between what […]
The effects of debt on your business
The term debt rarely sounds appealing. We associate it with weak financial health and risk. We do this with good reason because falling into debt often comes with a whole host of problems that no business owner wants to endure. There is a fine line between what can be considered good or bad debt. When used right, debt can be beneficial for a growing business. For example, having debt means you can fund business expansion through bank loans without giving equity to investors. But when debt goes wrong, it can be dangerous, and you are likely left to deal with a plethora of problems.
Debt can cause further debt
Cash flow issues in any business are bad news. A steady, stable, cash flow is what holds a successful business together. But, late paying customers and too many outgoing expenses will jeopardise this. You'll want to find a quick cure. Loaning money from banks to fill in the gaps between your outgoing payments and incoming payments is a quick fix. It seems great at first, but doing this for extended periods of time puts you at risk of digging yourself into a debt hole. There may come a point where cash flow is so slow that not only do you struggle to pay staff and fund service delivery, but you also cannot pay the banks back.
Unwanted debt can be expensive
The next option would be to solve the source of your poor cash flow problems. Late payments are the silent killer of modern business. In 2015, 62.3% of invoices were paid late. According to Siemens Financial Services, firms with an annual turnover of under £1 million wait an average of 72 days for invoices to be paid. Those with an annual turnover between £1 and £10 million, wait around 54 days.
The UK, in particular, has problems with late payments across all business sectors, particularly the public sector. The pressure late payments put on cash flow is unsurprising, but the limitations it puts on a business's capacity to expand is unacceptable. 23% of smaller businesses were put at risk of closure due to late payments. Chasing customers down involves a lot of time, money, and energy.  This could be better spent pitching, promoting, and growing your business. Instead, small businesses waste thousands of pounds worth of time per year chasing late payments
Legal action can be expensive
The price tag on bad debt can becoming overwhelming when cases become legal and solicitor fees are payable. Legal firms which specialise in recovering debt often charge an hourly rate or a percentage of the value of the unpaid invoice. A lot of the time, the charges you incur in legal debt recovery depend on the age, size, and complexity of the debt owed.
Avoiding unwanted debt
Updating your payment procedures and prioritising your company's credit control is the essence of avoiding late payments. The results are less late payments and a healthy cash flow. Ensuring this has never been easier.
There is a manageable way to deal with your bad debt. Daniels Silverman has 23 years experience in successful debt recovery and credit management. Helping you maintain excellent relationships with your customers is second nature to us but ensuring you get what you are owed is our first priority. Get in touch with us today on 08000 730221, and we will talk you through what we can do for your business.
If you would like to know more about our services, please either call us on 08000 730221 or chat with us online at www.Danielssilverman.co.uk