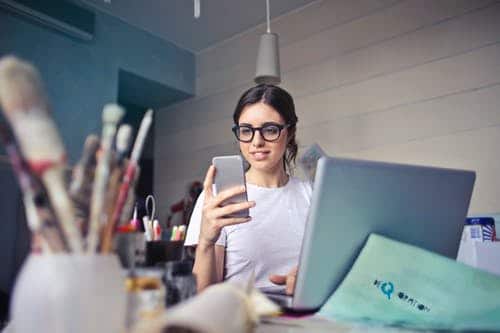 The importance of effective credit control and cash flow monitoring for startup business
We don't need to tell you that starting a new business requires a considerable amount of focus and credit control isn't usually on the list. There's the great business idea you need to come up with. Then, the robust business plan. You ensure you have a great product and do the necessary due diligence on […]
We don't need to tell you that starting a new business requires a considerable amount of focus and credit control isn't usually on the list. There's the great business idea you need to come up with. Then, the robust business plan. You ensure you have a great product and do the necessary due diligence on the best routes to market. Before taking the brave leap of going solo, you pour all of your efforts into getting it right because you know if you do, the money will start rolling in. This is what you've been working towards all this time; you're ready.
Cash flow problems
But, unfortunately, over 600,000 new startup companies failed due to cash flow problems in the last two years. Seemingly flawless enterprises have lost everything. Their business plans were immaculate, and the owners – like you – were experienced, yet they couldn't last. Why? The problem is a matter of prioritisation. Neglecting cash flow issues causes chaos for new businesses. We hate to point out the obvious, but effective credit control and cash flow monitoring are crucial for your startup.
It's not only small startups, struggling to get their footing, which are affected by cash flow problems. Large, wealthy companies have also fallen victim to the negative impacts of weak cash flow, and some have shut down because of it. Spending 342 hours, or 43 working days per year, chasing outstanding invoices isn't good for any business, regardless of the size. This doesn't include the cash missing from customers who fail to pay for services rendered.
Making sure this doesn't happen to your new business is simple. Don't let your cash flow and credit control needs take a back seat. Yes, the product or services you sell are significant. They are what gives your business the potential for profit and success that you desperately want. But, effective credit control and cash flow management are what allows that profit and progress to become a reality. What does it matter if you have a great product when you spend most of your valuable time trying to chase outstanding invoices for it?
Affordable credit control
The good news is that having effective credit control and cash flow management is simple. It's also affordable, no matter what business you are running. Specialist's like us make it our priority to monitor your credit control and cash flow to ensure your continued success.
Outsourcing your financial monitoring will reduce the amount, and likelihood, of outstanding invoices. We'll also follow up any existing ones, so you always get what you're owed. Saving you money, time, effort, and improving your efficiency; the trademark of all successful businesses. Let us give you a helping hand so that the hard work you put into starting your company doesn't end up being futile.
Experts in Debt recovery
Daniels Silverman are leaders in debt recovery and credit management. We have 25 years of experience in making sure a healthy cash flow is the backbone of your growing business. To discuss how our services help you create continued success, call us today on 0151 7076061 to take the first steps, or fill in the contact form below and we will be in contact.