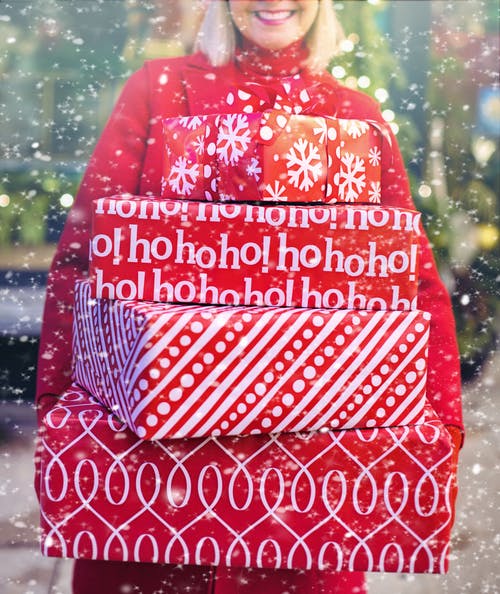 One in Five small UK businesses face closure if Christmas sales disappoint
A survey performed by Notonthehighstreet has revealed worrying figures for small British businesses with more than one in five fearing that they will be out of business within twelve months if Christmas sales fall below average this year.  Around on in twelve stated that they could be out of business within weeks if sales are […]
A survey performed by Notonthehighstreet has revealed worrying figures for small British businesses with more than one in five fearing that they will be out of business within twelve months if Christmas sales fall below average this year.  Around on in twelve stated that they could be out of business within weeks if sales are poor over the holiday period.
The same survey showed that while 85% of shopper in the UK said they support smaller firms, a third had not purchased anything from one in the previous six months.  Three quarters of spending over Christmas is expected to go to large chains and big corporations with the smaller businesses receiving just a quarter.
Claire Davenport, chief executive of Notonthehighstreet, said,
"It's clear that many smaller businesses are heavily reliant on the Christmas trading period, and a below-average Christmas could put them in a precarious situation when it comes to the long-term viability of their company."
The figures appear to suggest that while shoppers may support smaller local businesses, they are not putting their money where their mouth is and making those purchases that they need. Sales over the Christmas period are important to all retailers, whatever the size, but this year is seen as particularly important after a year of closures and insolvencies.
In the six months to September, 44 retail business went into administration, including the troubled Arcadia group and major retailers closed almost 6 000 shops in the first nine months of the year, a 77% increase on the total for the whole of 2018 according to figures compiled by the Centre for retail Research.
The current economic climate is proving difficult not just for retail, the latest figures for the manufacturing and construction sectors have showed continued slowdown in those sectors too.
A major reason for a lot of businesses going under, whatever their size, is poor cash flow management. This could be due to unpaid invoices, overdue payments and a lack of any robust systems to prevent this happening.  Many SMEs don't chase overdue or unpaid invoices because they are unsure about how to do so without damaging an existing relationship with that client and the fear of not getting any further work from them.
Late invoice payment is similarly not chased as routinely or effectively as it could be because there aren't the systems in place or the staff to manage it. Outsourcing this to a partner with expertise in the industry makes sense. Daniels Silverman is a family owned and ethically run business that supports a range of companies, both large and small, through a white labelled credit control offer as well as debt recovery services.
Daniels Silverman have years of experience in ensuring that their clients are paid on time, while preserving the established relationships that they already have. Our staff are well trained, friendly and polite and act as an open line of communication to quickly and efficiently resolve an queries that people may have about their account and ensure that you are paid. Daniels Silverman does not charge commission for this service; we charge a flat fee based on the number of invoices you need to be collected. A same day service means that you will always know where your accounts are up to. Our credit control team sit alongside your business and work as part of it.
Similarly, if an overdue invoice has become a debt, Daniels Silverman can recover this for you ethically and professional with no up-front costs, we only expect to be paid for results. You will have a dedicated account manager, one point of contact to save you time throughout the process. We know that no two cases are the same, so we create debt recovery paths to support your exact requirements. We'll provide a debt collection solution tailored to benefit you best. A personal and human approach enables us to answer any queries straight away, resolving any disputes quickly to ensure maximum returns. That's why our expert debt collection experts contact each customer via telephone.
If you would like to find out more about working with a partner like Daniels Silverman can improve your business, please do get in touch. You can contact us via the website where we have people waiting to answer your questions, or if you would like to speak to someone in person about your requirements, don't hesitate to give us a call, we'd be happy to chat.