Refer a debt to us
How does it work?
Contact Daniels Silverman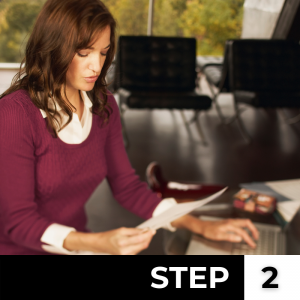 Send your debts and we can discuss your needs and begin debt collecting
We'll contact your customers and start the debt recovery process
Obtain agreements to recover your debt
---
Daniels Silverman combine highly-trained debt collection staff with state-of-the-art technology which has resulted in cost-effective debt recovery, quick solutions for our clients, with a service that still maintains the personal and dedicated attitude of a longstanding family-owned debt collection agency.
Find out more Experience is everything. We've spent over two decades refining our processes and gaining a better understanding of what's needed by you, our clients. 6000
live clients at any one time
With clients across nearly every business sector, we have gained the knowledge to effectively collect your debts with our straight-forward approach. £
12000000
+ recovered for our clients every year
The stats say it all – we always work tirelessly to get you your money back, and our specialist debt recovery teams succeed in collecting millions for our clients every year
We chose to work with the team at Daniels Silverman because we found their straight-talking, but friendly and professional, approach appealing to us as a company. We have constant contact with our account manager, and appreciate their jargon-free and proactive way of working. Our partnership has helped us strengthen our internal processes, allowing us to maintain a good level of collection ourselves, as well as supporting us with the successful collection of our backlog of debt.
---
In all the years of Daniels Silverman contacting our debtors for monies outstanding we have not received a single complaint about how they have carried out their debt collection services which speaks for itself really. We have found that they handle our customers with respect and are sensitive to their personal situations or problems and will contact us when they feel it necessary for us to reconsider if the debt is worth pursuing any further due to unforeseen circumstances. We are constantly kept informed of how things are progressing with each individual customer.
---
Had a very difficult debtor who we had tried many times to collect payment from. It was so time consuming for us, we decided to put the debt out to Daniels Silverman to try.
They managed to get a lump sum payment and then a payment plan which they make sure is stuck to every month. We are really happy with their service.
We get a report each month and are kept fully updated at all times. If you're looking for someone to collect a debt owed to you, then these are the ones to get the job done.
---
Late Paying Clients It's likely most companies will experience a late-paying client at some point.  The business world relies on credit agreements and payment terms, unfortunately without proper credit control or debt management, these can lead to cash flow problems. If you don't have the money to pay staff or buy resources deliver your service […]
Read More >
At Daniels Silverman we have simplified and streamlined our services to make recovering money that your business is owed as straightforward, cost-effective and stress-free as possible. A lot of businesses are reluctant to chase for payment because they do not want to damage the relationship they have with their clients, or the prospect of future […]
Read More >
We don't need to tell you that starting a new business requires a considerable amount of focus and credit control isn't usually on the list. There's the great business idea you need to come up with. Then, the robust business plan. You ensure you have a great product and do the necessary due diligence on […]
Read More >